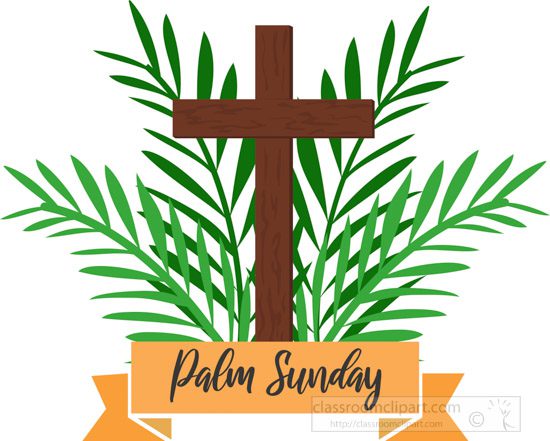 Dear brothers and sisters,
BEGINNING OF HOLY WEEK

Palm Sunday marks the beginning of our Holy Week observances. This week is the most solemn and important of all the Church's liturgies. Holy Week liturgies recall for us that the passion, death and resurrection of Jesus Christ form our lives as Christians, because by our death to sin we rise
to new and eternal life with Jesus Christ. In the Palm Sunday liturgy we symbolically begin walking with Christ to his passion and recall the opportunities we have to walk with Christ every day.

Holy Thursday, Good Friday and Holy Saturday are one continuous liturgy called the TRIDUUM. The introduction is at the beginning of Holy Thursday Mass and the dismissal is not until the end of the Easter Vigil Mass on Holy Saturday evening.

Each day of the Triduum has a meaningful procession. On Holy Thursday, at the end of the Mass of the Lord's Supper, we process with the Blessed Sacrament, walking with Jesus to the Garden of Gethsemane. On Good Friday the congregation walks the Stations of the Cross. At the Good Friday
Service, we each come forward to venerate the crucifix, signifying our gratitude for the sacrifice of Christ. For the Easter Vigil Mass on Holy Saturday, the assembly gathers in the dark, outside the church. As the assembly processes into a dark church, we chant "Christ our Light" and we light candles, meaning that Christ destroys the darkness of sin and washes the world in His light.

Catholics should try to participate in as much of the TRIDUUM as possible. It is a powerful sign of what we celebrate at every Mass, why we live as disciples of Christ and seek to walk in resurrection faith every day.

Your pastor and brother in Christ,

Monsignor Gerald Reinersman