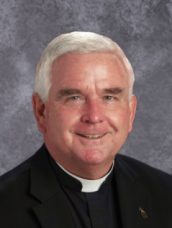 Dear brothers and sisters in the Lord,
Openings on Parish Pastoral Council and Board of Catholic Education
This coming July there will be three openings on the Parish Pastoral Council and three openings on the Board of Catholic Education.
These advisory bodies are extremely helpful to me and the parish staff. The council and the board are the voice of the general community to parish staff and the voice of the parish to the general community. Open, charitable dialogue among council and board members, who regularly participate in the worship and community life of the parish, builds a stronger Catholic faith community. Together we attempt to discern the heart and mind of our parish community.
Please consider serving the parish as a member of either the Parish Pastoral Council or Board of Catholic Education. Your service to the parish will broaden your awareness and appreciation for the multiple facets of parish community life. You will also have the satisfaction of knowing you are contributing to making St. Joseph an even more wonderful parish. Most likely you will make new friends. Parishioners who have served have greatly blessed (and been blessed) by giving their time and
talent for the spiritual and functional good of the parish.
A nomination form (for yourself or another parishioner) for Parish Pastoral Council and Board of Catholic Education is enclosed with this bulletin or can be found at www.stjosephcoldspring.com. Nominations are due in the rectory by Tuesday, May 24. It can be sent as hard copy to the rectory or emailed to rcalhoun@stjoeparish.net Elections will be held in June if necessary.
Your pastor and brother in Christ,
Monsignor Gerald L. Reinersman