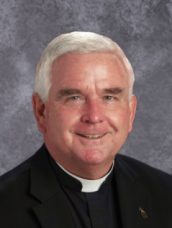 July 17, 2022
Dear brothers and sisters,

ALLIANCE for URBAN CATHOLIC EDUCATION

The roots of the Catholic faith in most of our Diocese, as well as our country, are in what we now call the
"urban core". Today, larger parishes are found in the suburbs, such as our parish. The urban core, though redeveloping, has limited population and resources to maintain vibrant Catholic schools to help parents raise their children in the faith and share our Catholic faith with others. In areas that once had three or four Catholic schools
there may be one struggling to survive.

Catholic schools in the urban areas of our Diocese have created a collaborative effort, called Alliance for Catholic Education (ACUE), to perform administrative and financial functions in order to prevent duplication of
expenses, to produce greater efficiency and to study and recommend best educational practices. ACUE assists its schools in providing an education founded on the Catholic faith while promoting academic excellence in a safe and nurturing environment.

Without ACUE a Catholic education may well have been a thing of the past. The ACUE collection, being taken today provides for the future of Catholic education in the urban core of our Diocese. If you are not prepared
to contribute to ACUE today, you can put your contribution in an envelope marked ACUE and put it in the collection next Sunday or drop it off at the rectory.

Please be as generous as your means allow.

Your pastor and brother in Christ,
Monsignor Gerald L. Reinersman