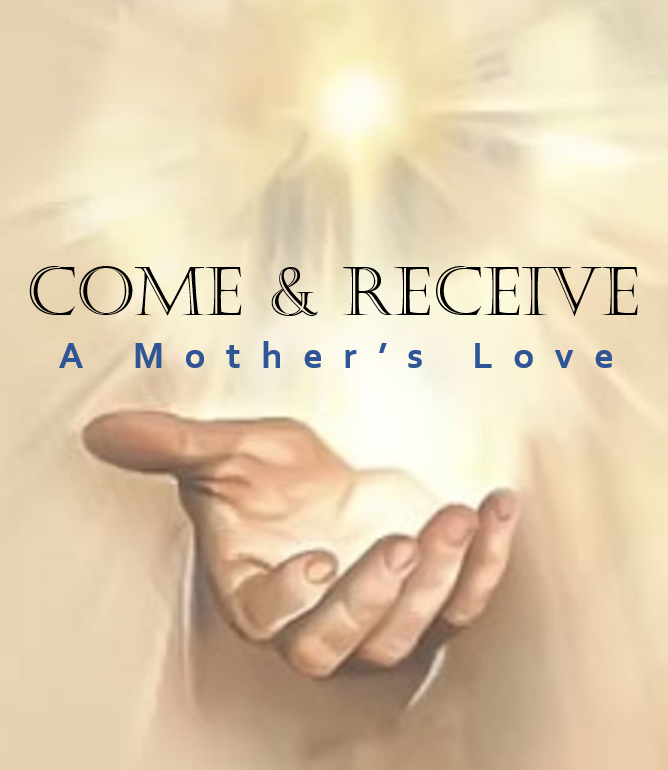 When Jesus saw his mother and the disciple there whom he loved, he said to his mother, "Woman, behold, your son." Then he said to the disciple, "Behold, your mother." (John 19:26-27) The Church proclaims the Blessed Virgin Mary as Mother of God, Mother of the Church and spiritual mother of each member of the Body of Christ. Devotion to Mary is intended to help us build a relationship with our spiritual Mother who can lead us to her Son and our Savior, Jesus Christ. The Church has set aside the month of May as a time to honor Mary as our Mother and Queen. The Blessed Mother, Mary, loves you as her own child. She wants to be in relationship with you and lead you to her Son. COME & RECEIVE A MOTHER'S LOVE
May Crowning and Other Marian Prayers & Devotions:
We invite you to join us on Tuesday, May 10 at 7:00 pm for May Crowning. The May Crowning celebration includes Scripture readings and songs that celebrate Mary and culminates in the crowning of a statue of Mary on our parish grounds. We will begin in Church and, weather permitting, will process to the grotto to crown Mary. A reception will follow in Kelley Hall. Whether or not you attend the May Crowning, you are encouraged to find some way to grow closer to Mary in this month devoted to her by the Church. A list of suggested Marian prayers and devotions are shown below. Find the full prayers HERE.
Pray the Rosary
Pray the Angelus (Regina Caeli during Easter Season)
Daily at 6:00 am, Noon, or 6:00 pm
Other Marian prayers that can be said daily:

The Hail Mary
The Magnificat (Mary's "yes" to the Angel at the Annunciation)
The Memorare
The Hail Holy Queen
An Invitation from your fellow parishioner…
Mary Carr shares a story which highlights the motherly love and care of the Blessed Mother in her own life and the importance of building a relationship with the Blessed Mother.
Click here to listen to Mary Carr's Message
In this section we are sharing with you links to some inspiring and informative resources about the teachings of the Catholic Church. Check out this short video to learn more about what we as Catholics believe about Mary and why we honor her and seek a relationship with her.
Your Next Step…
Click Here to View a short video about Mary
The video shared in the link above is from FORMED.org, a Catholic media website filled with audio, video and e-book resources to learn more about the Catholic faith. Access to FORMED.org is free to members of St. Joseph, Cold Spring Parish through our parish subscription. Click HERE to sign up and type our parish zip code, 41076 in the search bar.
Please forward this message and invite a friend or family member to May Crowning and Sunday Mass!
If someone forwarded this message to you, and you would like to receive future messages
directly to your inbox, please click HERE