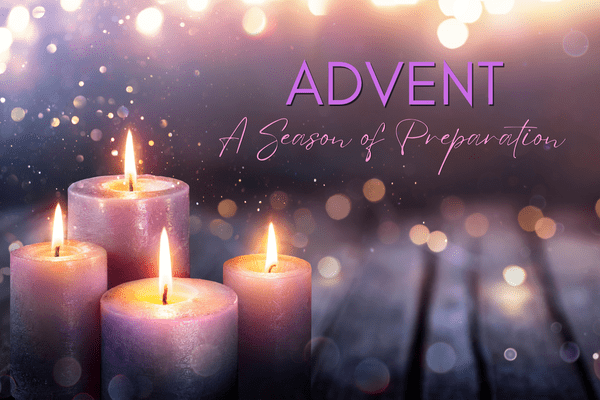 Advent is a time of Hopeful longing, Joyful expectation, Prayerful penance and Spiritual Preparation.
Advent is the start of the liturgical year and begins on the fourth Sunday
before Christmas and ends on Christmas Eve.

The theme of Advent is waiting. We wait for two events: the birth of Jesus at Christmas,
and the second coming of Christ at the end of time.

Advent is observed by special Scripture readings at mass which can be found by clicking the links below.
---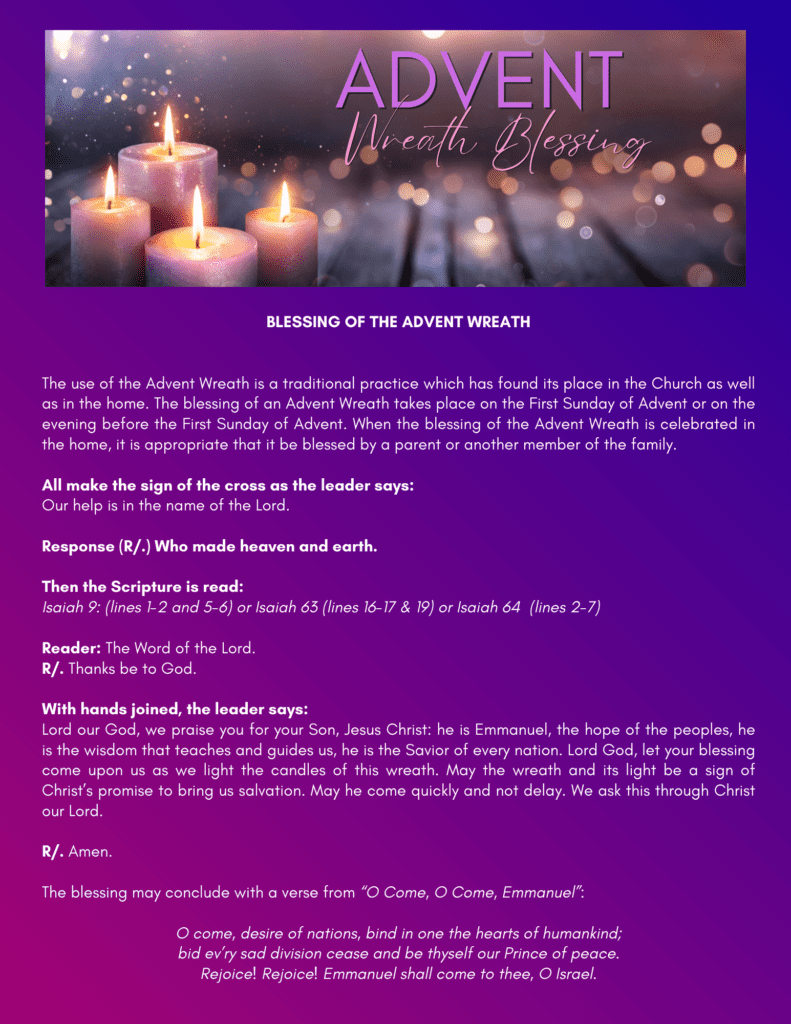 First Week of Advent

First Candle: The Candle of Hope.
We can have hope because God is faithful and will keep
the promises made to us. Our hope comes from God.
Second Week of Advent

Second Candle: The Candle of Preparation.
God kept his promise of a Savior who would be born in Bethlehem.
Help us to be ready to welcome You!
Third Week of Advent

Third Candle:
The Candle of Joy.
The Angels sing a message of joy.

Fourth Week of Advent

Fourth Candle: The Candle of Love.
The angels announced the good news of a Savior.
God sent his only Son to earth to save us.