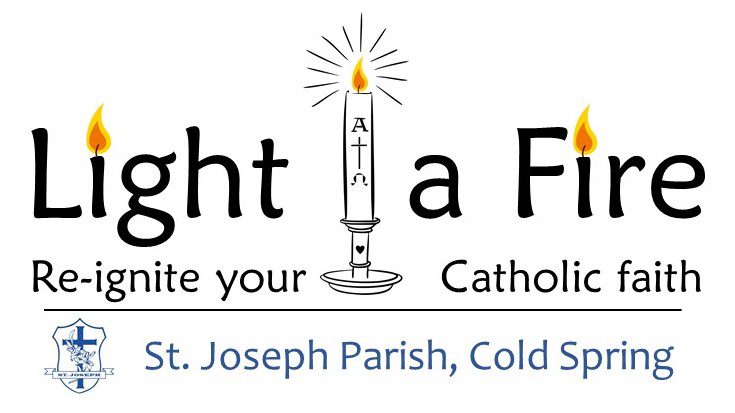 Re-ignite your Catholic faith with this parish AFF program created in response to those who have requested or suggested an "RCIA for Catholics". Faith formation sessions will get back to the basics and cover the Church's official teachings, prayer and liturgy, and moral and social issues to help Catholics know, love, and serve Christ and live out their Catholic faith in the world.

Sessions are on the 2nd and 4th Mondays at 7:00 pm in Kelley Hall.
---
---
---
Click this button to view/print the schedule and topics.
---
---
Click the title to view the previously recorded sessions.
---
Faith: The Story of God's Love (Theme for sessions 1-8)
---
Prayer: Staying in Love With God (Theme for sessions 9 – 12)
---
Sacraments: Encountering God & Receiving His Love (Theme for sessions 13 – 20)
---
Christian Life: Being God's Love In The World (Theme for sessions 21-24)
Monday, February 13, 2023
Session 21:
Loving with Our Actions & Choices:
Morality, Virture, Sin & Conscience

Monday February 27, 2023
Session 22:
Loving Our Neighbor:
Catholic Social Teaching

Monday, March 13, 2023
Session 23:
Loving with The Gift of Our Bodies:
Living out God's Plan for Human Sexuality

Monday, March 27, 2023
Session 24:
Where Do I Go From Here?
Keep the Light Burning and Pass It On!