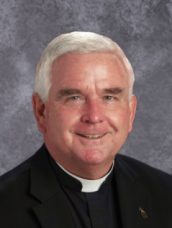 Dear Brothers and Sisters,

A Lenten Penance Service for parishes in the area will be held here at 7:00pm on Monday, March 28.

The Sacrament of Penance continues Jesus Christ's ministry of healing and forgiveness. As in the gospels, those who encounter God's forgiveness in Jesus Christ begin a new life free of sin and a deeper communion with God and others. Our reception of the Sacrament of Penance provides the same graces. An examination of conscience gives the grace of self-awareness
that helps us recognize sin. By confessing our sins to the priest, the instrument of Jesus' forgiveness, we receive the forgiveness and mercy of Jesus himself. An act of penance becomes the first step toward a deeper loving communion with God
and others.

Don't worry about remembering the process (it is explained in the program), being embarrassed about how long it has been
since your last confession or the seriousness of your sins. Priests are the hands of God's mercy. They are anxious to assist
you in any way that will allow you to receive the gift of God's forgiveness and the joy of your renewed life in Christ.

Other priests will be here with Fr. Sam and me to hear confessions. I hope you will take advantage of this opportunity to
encounter the loving mercy of Jesus Christ in this sacrament and the new life that comes to those who repent of their sins.

Your pastor and brother in Christ,

Monsignor Gerald Reinersman

PS Other opportunities for the Sacrament of Penance
Saturdays 8:00am after the 8:30am Mass;
from 3:00 – 4:00pm (when there is no wedding)
2nd Thursday of month 7:00 – 8:00pm
Fridays of Lent after 7:00pm Stations of the Cross