---
About Us!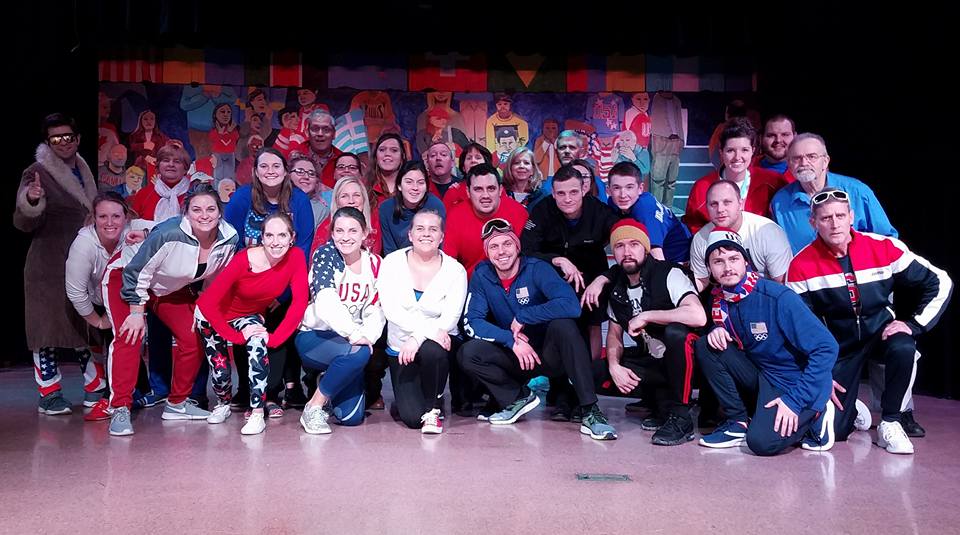 The Saint Joseph Drama Club debuted in 1978 with their first original musical comedy, Cabaret Capers. The club's mission is to provide entertainment to the community while raising money for the parish and school. Individuals 18 years old (and out of high school) and older who like to sing, dance and have fun are welcome to join. The season runs from October through March, with performances being held the last two weekends in February and the first weekend in March each year. All performances are held in Memorial Hall. For more information please contact club president, Brian Merman at 859-445-9786 or by email at Brian.merman85@gmail.com.
---
---
Board Members & Officers
Brian Merman, President
Jake Hagedorn, Vice President
Amy Pass, Treasurer
Jen Kaufman, Secretary
Show Titles and Years
2022:  Holiday Hoopla
2021:  No Show due to COVID pandemic
2020:  Strike Out
2019:  A Manor of Wife and Death
2018:  Let The Games Begin
2017:  Bungle in The Jungle
2016:  Devil in Cold Spring
2015:  Now You See It
2014:  A Royal Arrangement
2013:  Under The Starry Sky
2012:  Scary Harry Quite Contrary
2011:  A Kiss From A Vampire
2010:  Is There A Doctor In The House?
2009:  In The Beginning
2008:  Caper Down in Cabo
2007:  Mobsters and Mayhem
2006:  A Knight To Remember
2005:  Wham! Pow! Zoom! In the City of Gloom!
2004:  Big Top Debacle
2003:  Witch Way To Sunnyville
2002:  United We Stand
2001:  Cheyenne Territory
2000:  Shiver Me Timbers
1999:  Out Of This Universe
1998:  No News Is Good News
1997-From Sea To Shining Sea
1996:  And The Beat Goes On
1995:  On A Wing And A Prayer
1994:  In The Nick Of Time
1993:  Pomp And Circumstances
1992:  End Of The Rainbow
1991:  The Butler Didn't Do It
1990:  When Tomorrow Comes
1989:  Pacifically Speaking
1988:  Wrong Side Of The Tracks
1987:  And That Was Yesterday
1986:  Tis The Best Of Times
1985:  Wasn't Me, Was It You?
1984:  Tuxedo Junction
1983:  Hooray For Hollywood
1982:  Meet Me At The Fair
1981:  Yip-Pi-I-O-Ki-Ay
1980:  Twenty-Three Skidoo
1979:  Showboat Shenanigans
1978:  Cabaret Capers