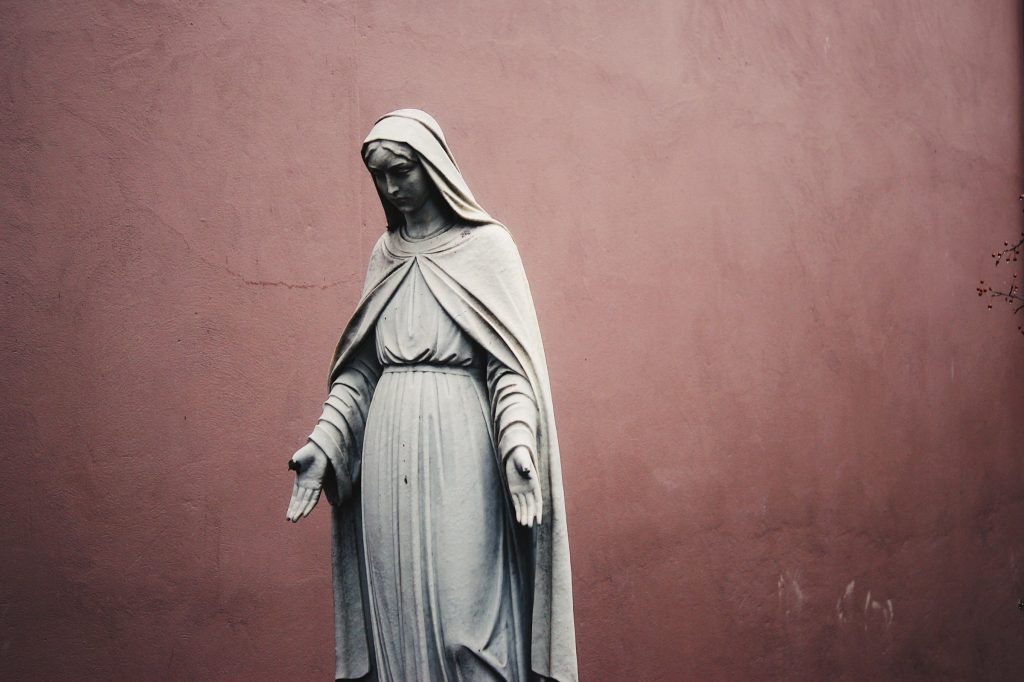 The St. Mary's Ladies Society was organized in 1871. The purpose of the Ladies Society is to promote a devotion to the Blessed Virgin Mary.
The primary project of the Society is to provide for needs in the parish rectory and church sacristy. An annual event, currently a raffle, is held in January to raise funds for our project.
Membership is open to Catholic women and, also, non-Catholic women related to members of the Society or to members of St. Joseph Parish.
Monthly meetings, with social hour are held on the 3rd Thursday of the month at 7 pm in Kelley Hall.
For information about St. Mary's Ladies Society or how to become a member call Maria Geiman 859-781-0512.
Meeting Frequency: Monthly
Meeting Day: 3rd Thursday
Meeting Time: 7:00 PM
Meeting Location: Kelley Hall
Ruth Rawe | 781-3016
Board Members
Ruth Rawe
– President
Sue Uehlein
– Vice President
Pat Bibbins
– Secretary
Betty Volker
– Treasurer