Reconciliation
Reconciliation (or penance, confession) is the sacrament in which sins committed after baptism are confessed after an examination of conscience and forgiven by a priest in the name of Christ.
Verbal confession of sins
Words: "I absolve you from your sins in the name of the Father, and of the Son, and of the Holy Spirit. Amen."
John 20: 21-23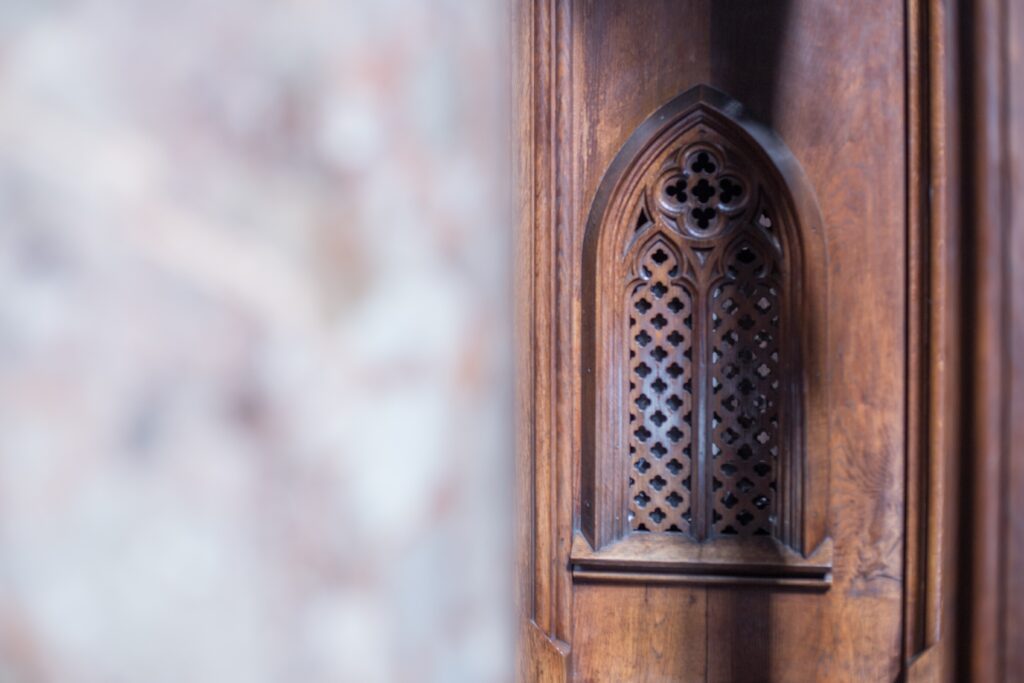 ---
What the Church teaches…

Sacrament of Penance, also known as the Sacrament of Confession, Reconciliation, Conversion, and Forgiveness, this is the Sacrament in which sins committed after Baptism are forgiven. It results in reconciliation with God and the Church.

-United States Catholic Catechism for Adults
Reconciliation at Saint Joseph

The Sacrament of Reconciliation is available on the 2nd Thursday of the month at 7 PM and Saturdays before and after the 8:30 AM Mass and between 3-4 PM, unless there is a 3 PM wedding that day, in Church.