St. Joseph Athletic Boosters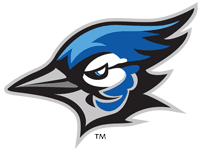 Board Members & Directors
Meeting Information
Booster's meetings are held the second Thursday of every month at 8:00 pm in Kelley Hall at St.Joseph in Cold Spring. Meetings last for about an hour and all St. Joseph parishioners are invited to attend.
Joining is easy. To join just show up at any of the upcoming boosters meetings. Membership dues are only $1.00 a year. For meeting dates and information check out the Meeting info link. You must attend at least one meeting throughout the year to be eligible to participate in the election for booster officers.
Boosters Mission Statement
The St. Joseph Booster Organization will provide a safe sports environment that serves as an extension of the school's religious and academic mission. All participants will learn the fundamentals of each sport and will be given the opportunity to cultivate strong, healthy and disciplined minds and bodies. Participants will also develop a sense of good sportsmanship, fair play, and team spirit, as well as facilitate and enhance the moral and ethical development of all those involved.