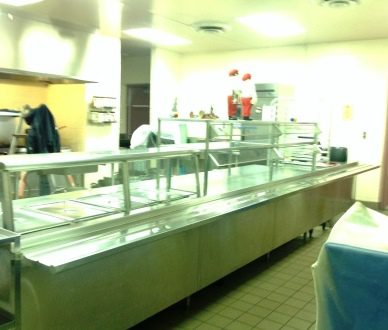 The St. Joseph School Cafeteria Staff work very hard each day to provide a delicious and nutritious lunch for our students. We participate in the National School Lunch Program. Students are required to take a certain number of items (3 of the 5 food groups). Students must also receive certain portion sizes.
Students may choose white, chocolate, or strawberry milk or orange juice with their meal. Bottled water can be purchased for $0.50.
**To see the current lunch menu please look on your Sycamore Account under Info Center – Cafeteria.
Visit www.lunchapplication.com to complete & submit your Free & Reduced Online Application.
---
All schools in the Diocese of Covington who participate in the National School Lunch Program will begin participating in an expanded program offered by the U.S.D.A. This program has been offered as a way to provide relief to families during the pandemic and ensure all students have access to meals.
St. Joseph School will begin participation in this program beginning Monday, October 5th and will continue through December 31st or until federal funds have been depleted. During this time, students will receive complimentary meals. This means, all students may choose a hot school lunch or grab-n-go at no cost to the family.
As part of the program, our school will offer these complimentary meals to children who are not enrolled in our school. This means families with younger children may preorder meals and pick them up at the designated time and location. Children up to 18 years of age are eligible for the free meal. More information on the procedures for this option will be available on the school website.
We hope this program will be helpful to your family during these challenging times. If you have any questions, please contact the school office or cafeteria manager.Pick up time is 1:30-2:00 p.m. at the Memorial Hall doors.Order in advance at this link: https://forms.gle/TrCxARRmo3W2FTWc6
---